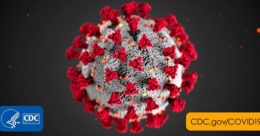 As Minnesota takes steps to respond to the COVID-19 pandemic, measures are being taken to provide relief to employers and service providers throughout the state. On March 21, 2020, Governor Walz issued two new Executive Orders (11 & 12) that gives the Department of Human Services (DHS) the power to modify and waive existing requirements to allow in-state programs to better provide service to those in need. In DHS Given Power to Waive or Modify Requirements by Executive Order – Employment Update, we take a look at DHS' power and the requirements already waived by DHS.
In just a few days DHS has already made many waivers/changes, and we anticipate additional in the coming days. We recommend continued monitoring of DHS' website for up-to-date information: https://mn.gov/dhs/waivers-and-modifications/
Please do not hesitate to contact our employment team if any questions arise.
Bill Davidson – Bill.Davidson@lindjensen.com
(612) 746-0147
Susan Stokes – Susan.Stokes@lindjensen.com
(612) 746-0104
Pat Larkin – Pat.Larkin@lindjensen.com
(612) 746-0154
Ryan Myers – Ryan.Myers@lindjensen.com
(612) 746-0157
Molly de la Vega – Molly.delaVega@lindjensen.com
(612) 746-0174
Centers for Disease Control – https://www.cdc.gov/coronavirus/2019-ncov/index.html
Minnesota Department of Health – https://www.health.state.mn.us/diseases/coronavirus/index.html