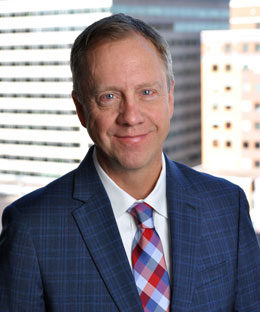 Education
Concordia College, B.A., 1984 (Magna Cum Laude)
University of Minnesota, J.D., 1987 (Cum Laude)

Timothy P. Jung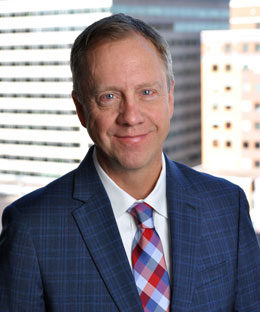 Shareholder
Assistant Debbie Tuquilar
Assistant Phone 612-746-0116
Timothy Jung is a shareholder with Lind, Jensen, Sullivan & Peterson, P.A. Timothydefends workers' compensation, personal injury and commercial claims. Since 1987,he has established an impressive track record of effectively resolving the myriad claims that follow from accidents, injuries and other disputes that arise at the workplace, the business premises, or on the roadways. Timothy's legal background is unique in that he is equally effective litigating workers' compensation and civil disputes, including the claims that involve both. He regularly defends businesses of all sizes, governmental entities such as counties and school districts, and individuals regarding any type of claim that could possibly arise from an accident or injury. This experience has enabled Timothy to advise clients from a broad perspective taking into account both workers' compensation exposure and civil liability.
Many insurers and self-insured employers choose to retain specialty counsel for matters of alleged employer liability (such as Lambertson contribution claims or retaliation claims) and subrogation recovery actions, and Timothy frequently serves in that capacity.  Assisting clients with the fall-out of ordinary accidents to catastrophic events such asa bridge collapse or shooting, Timothy takes a global approach to resolving all issues in an efficient manner tailored to the specific needs of the client.
In addition, close relationships built over decades with clients allows Timothy to participate in loss prevention and risk management on a regular basis.
Honors & Awards
Elected of the College of Worker Compensation Lawyers - 2018
Rated AV Preeminant by Martindale - Hubbell for more than 15 years
Editor of the Workers' Compensation Chapter of the Minnesota Insurance Law Deskbook -Current
Former Chair of the Workers' Compensation and Employer Liability Committee of the Tort Trial Insurance Practice Section of the American Bar Association - 2017
Professional Associations & Memberships
Minnesota State Bar Association
Hennepin County Bar Association
Minnesota Defense Lawyers Association
Published Works / Presentations
PRESENTATIONS
Mental Impairment Claims – 2013 Law Changes – Berkley Risk Administrators
Mental Impairment Claims – 2013 Law Changes – Minnesota Counties Intergovernmental Trust
Mental Impairment Claims – 2013 Law Changes – Gallagher Bassett Services
Minnesota Trucking Law Day Conference – Risk Management; 2013
Termination and its Impact on Workers' Compensation Benefits; 2013
Intervenors and Parker-Lindberg; Workers' Compensation Seminar 2013
Pre-Hire Risk Management; Law Day Conference; 2012
Weber PPD Claims in Workers' Compensation; 2011
When Calamity Strikes – Rapid Response Legal Toolkit- Association of Corporate Counsel 2011
Hiring Practices – Minnesota Trucking Association, 2010
Retraining Claims in a Bad Economy – Workers' Compensation Seminar 2010
Discovery Disputes, Hennepin County WC Committee, 2009
Stress Claims in Workers' Compensation, Minnesota Counties Intergovernmental Trust, 2009
Death and Dependency Benefits, LJS&P Client Seminar, 2009
Workers' Compensation Subrogation Strategies – Minnesota Counties Intergovernmental Trust; 2009
Elected Officials, Appointees and Volunteers – Workers' Compensation Seminar 2009
Independent Contractors, MN Nonprofit Workers' Compensation Fund, 2008
Building a Defense, Evidence Based Medicine Seminar, 2008
Pro Bono Activities
Volunteer Lawyers Network