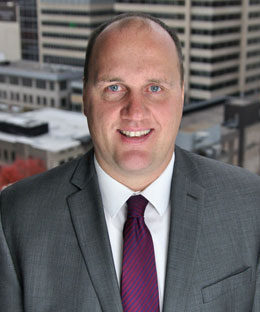 Education
University of Minnesota, Morris, B.A., 2003, Political Science & Econonics, (With Distinction)
University of Minnesota Law School, J.D. , 2006, magna cum laude

Eric J. Steinhoff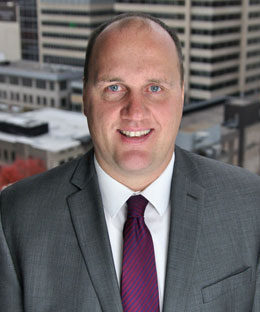 Shareholder
Assistant Tricia Olson
Assistant Phone 612-746-0135
Eric Steinhoff is a shareholder and Vice President of Lind, Jensen, Sullivan & Peterson, P.A.. Eric's practice is devoted entirely to litigation, and he has represented clients in state and federal courts around the region in all types of litigation. Eric represents businesses for claims brought against them for conduct of their employees, including negligent entrustment and supervision claims. He also focuses on representing professionals in malpractice claims. Eric's goal is to provide a clear path for quick and efficient resolution of his client's problems with unique and creative ideas. Eric grew up on a farm in southwestern Minnesota. He believes his commonsense, blue-collar background allows him to effectively litigate cases by relating to juries and witnesses. He tries to bring a cost-efficient, practical approach to litigation by providing his clients with all the necessary analysis and information as soon as possible to allow his clients to make well informed business decisions.
Honors & Awards
Super Lawyer®, Minnesota Law & Politics (2013-23)
Rising Star, Minnesota Law & Politics (2012)
Westfield Insurance Golden Gavel Award (2012)
Professional Associations & Memberships
DRI
Minnesota Defense Lawyers Association
- Previous Chair of New Lawyers Association
Minnesota State Bar Association
American Bar Association
Claims Litigation Management
Themis Advocates Group
Professional Liability Defense Federation
Published Works / Presentations
Crime Doesn't Pay: The Criminal Act Exclusion, The Hennepin Lawyer, August 24, 2010
Contract Savvy: Ending a Contract Without Losing Your Rights, Minnesota Business Magazine, January 1, 2012
PRESENTATIONS
Eric frequently presents on issues of General Liability, expanding duty, defending against reptile theory claims and case law updates to various associations, clients and professional groups.
Representative Presentations
Liability to Non-client Third-parties, Minnesota Lawyers, Feb 14, 2019
Lawyer Liability To Non-Client Third Parties, Hennepin County Bar Association CLE Seminar, April 11, 2014         Minnesota Insurance Coverage Update, Minnesota Claims Managers Association, November 7, 2012
Mitigating Risks: Before and After the Accident, Minnesota Trucking Association Safety Council, January 26, 2012
Trial and Deposition Objections, Ramsey County Bar Association CLE, October 21, 2009
Depositions: It is More Than Just Asking Questions, Minnesota Defense Lawyers Association Mid-Winter Conference, February 8, 2008
Pro Bono Activities
Minnesota Federal Court Pro Se Project
Volunteer Lawyers Network
Minnesota State Bar Association, Mock Trial Attorney Coach, North View Junior Team (2004-Present)