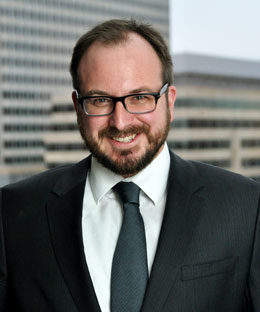 Education
University of Denver
University of Minnesota Law School, J.D. 2015

Brandon D. Meshbesher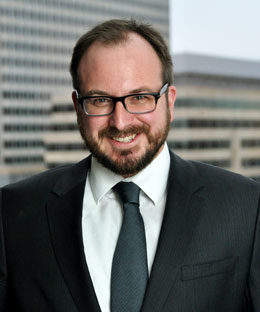 Associate
Brandon is an associate attorney with Lind, Jensen, Sullivan & Peterson, P.A. His primary areas of practice are business disputes, employment litigation, general liability, and insurance litigation. Prior to joining the firm, Brandon worked as an associate attorney at a small law firm in Minneapolis, Minnesota where he primarily practiced business and commercial litigation. Before entering private practice, Brandon was a judicial law clerk to the Honorable Michele A. Davis of Wright County District Court. Brandon obtained his law degree from the University of Minnesota Law School in 2015 and received a B.A. from the University of Denver in 2012.
Honors & Awards
Super Lawyer Rising Star 2023
Notable Cases
Link v. Link, 972 N.W.2d 630 (Wis. Ct. App. 2022) (finding insurer has no obligation to defend or indemnify its insured where insured asserts 5th Amendment privilege in response to insurer's discovery requests);
Black v. Kelly, Appeal No. 2021AP1239, 2022 WL 3972489 (Wis. Ct. App. Sept. 1, 2022) (affirming summary judgment of public disclosure of private facts claim where Plaintiff could not establish the "publicity" element of her claim)
Pam Goble, Individually, and as Administrator of the Estate of Gary Goble v. Pioneer Enterprises d/b/a Eidsness Funeral Home, Court File No. 05CIV20-000091, Brookings County Circuit Court (unpublished)
Obtained summary judgment dismissing all claims against Defendant.
United Development Solutions, LLC v. iDeal Auto Imports, LLC, et al., Court File No. 73-CV-18-10742, Stearns County District Court (unpublished)
Obtained dismissal of third-party contribution and indemnity claim for alleged breach of statutory warranty concerning sale of used vehicle.
Johnson v. Kerrins, Court File No. 55-CV-19-862, Olmsted County District Court (unpublished)
Obtained summary judgment holding that homeowners insurance policy did not provide liability coverage for claims involving alleged sexual assault.
Published Works / Presentations