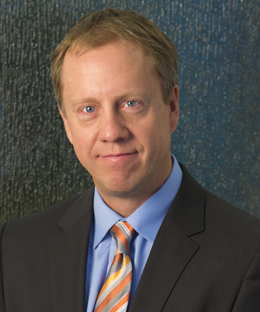 Education
Concordia College, B.A., 1984 (Magna Cum Laude)
University of Minnesota, J.D., 1987 (Cum Laude)

Timothy P. Jung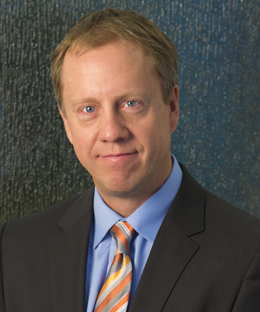 Shareholder
Assistant Debbie Tuquilar
Assistant Phone 612-746-0116
Timothy Jung is a shareholder with Lind Jensen Sullivan & Peterson P.A. Timothy defends workers' compensation, personal injury and commercial claims, and he advises employers regarding recommended efforts to minimize claims and losses. Since 1987, he has established an impressive track record of efficiently resolving the varied claims that arise from accidents, injuries and other disputes that occur at the workplace, business premises, or on the roadways.
Over 25+ years of litigation, he has earned the trust of is clients while encountering pretty much every type of case you could imagine, simple to complex. Clients call Tim when — a teachers' assistant tries to break up a fight at school and is injured, a peace officer suffers a stroke at work, a trapeze artist falls from high in an arena, counselors on a bus hang from a collapsing interstate bridge, a lawyer is shot by a criminal defendant in court, a highway worker is crushed by his heavy equipment…. or a clerk trips over his own telephone cord and hurts his back.
Tim is equally effective litigating workers' compensation and civil disputes, including the claims that involve both. He regularly defends businesses of all sizes and all industries, non-profits, governmental entities such as counties and school districts, and individuals regarding any type of claim that could possibly arise from an accident or injury.
Many insurers and self-insured employers choose to retain specialty counsel for matters of alleged employer liability (such as Lambertson contribution claims or retaliation claims) and subrogation recovery actions, and Timothy frequently serves in that capacity.
Tim pursues a direct and pragmatic "problem-solving" approach to litigation, and tailors the solution to the goals of the client and the specific facts of each case. Tim believes understanding the client's business or organization is essential to effectively defending both occupational injury claims and negligence claims. Close relationships built over decades with clients allows Timothy to regularly participate in loss prevention and risk management.
Tim graduated with honors from the University of Minnesota Law School and Concordia College of Moorhead, Minnesota where he studied business and economics. He is a member of the Hennepin County, Minnesota and American Bar Associations, and served as co-chair of the HCBA Workers' Compensation Committee for several years. Currently, he works on workers' compensation issues within the Tort Trial and Insurance practice section of the American Bar Association. As a frequent lecturer, Tim regularly delivers seminars concerning workers' compensation law, medical evidence strategies, the Minnesota No-Fault Act, risk management, employer third-party litigation, subrogation recovery strategies, and the interaction of workers' compensation law with negligence and employment issues.
Outside of his legal work, Tim plays trombone in an orchestra and concert band, and he leads wilderness backpacking trips in the High Sierra of California.
Professional Associations & Memberships
Minnesota State Bar Association
Hennepin County Bar Association
Minnesota Defense Lawyers Association
Published Works / Presentations
PRESENTATIONS
Mental Impairment Claims – 2013 Law Changes – Berkley Risk Administrators
Mental Impairment Claims – 2013 Law Changes – Minnesota Counties Intergovernmental Trust
Mental Impairment Claims – 2013 Law Changes – Gallagher Bassett Services
Minnesota Trucking Law Day Conference – Risk Management; 2013
Termination and its Impact on Workers' Compensation Benefits; 2013
Intervenors and Parker-Lindberg; Workers' Compensation Seminar 2013
Pre-Hire Risk Management; Law Day Conference; 2012
Weber PPD Claims in Workers' Compensation; 2011
When Calamity Strikes – Rapid Response Legal Toolkit- Association of Corporate Counsel 2011
Hiring Practices – Minnesota Trucking Association, 2010
Retraining Claims in a Bad Economy – Workers' Compensation Seminar 2010
Discovery Disputes, Hennepin County WC Committee, 2009
Stress Claims in Workers' Compensation, Minnesota Counties Intergovernmental Trust, 2009
Death and Dependency Benefits, LJS&P Client Seminar, 2009
Workers' Compensation Subrogation Strategies – Minnesota Counties Intergovernmental Trust; 2009
Elected Officials, Appointees and Volunteers – Workers' Compensation Seminar 2009
Independent Contractors, MN Nonprofit Workers' Compensation Fund, 2008
Building a Defense, Evidence Based Medicine Seminar, 2008
Pro Bono Activities
Volunteer Lawyers Network