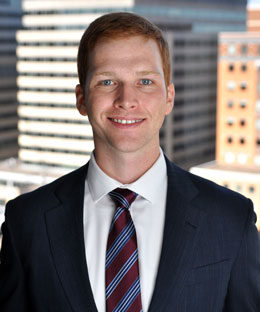 Education
University of Minnesota, B.A., 2012
University of Minnesota Law School, J.D., 2015

Michael T. Burke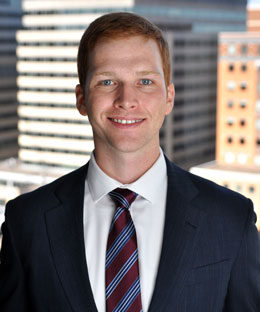 Associate
Assistant Tasha Meyer
Assistant Phone (612) 746-0110
Michael is an associate with Lind, Jensen, Sullivan & Peterson, P.A., where he represents clients in a wide range of litigation matters in both state and federal court.  Prior to joining the firm, Michael clerked for the Honorable Lezlie O. Marek of Ramsey County District Court and served as a judicial extern to Federal Magistrate Judge Steven E. Rau.  During law school, Michael was a managing editor of the Minnesota Journal of Law, Science & Technology and a research assistant for a professor.  Michael graduated from the University of Minnesota Law School in 2015 and received his B.A. with distinction from the University of Minnesota in 2012.  Michael takes pride in his work and enjoys guiding clients throughout the litigation process and advising them on the steps necessary to avoid potential disputes.
Honors & Awards
University of Minnesota Law School Dean's List
Managing Editor of the Minnesota Journal of Law, Science & Technology
Notable Cases
Obtained summary judgment for a regional hospital on claim alleging retaliation under the Family and Medical Leave Act and Minnesota's Whistleblower Act. Olinger v. Renville Cty. Hosp. & Clinics, 2019 WL 5901379 (D. Minn. Nov. 12, 2019) (ECT/TNL).
Obtained summary judgment on a more than quarter-million dollar claim for contribution and indemnity pertaining to a damaged wind turbine. Juhl Energy, Inc. v. G. NcNeilus, LLC et al., Dodge Court File No. 20-CV-18-146 (Oct. 29, 2019).
Defeated multi-million dollar pharmaceutical malpractice claims on summary judgment.
Obtained over $100,000.00 judgment, including costs and attorneys' fees, for a commercial building owner in a breach of contract claim. FTK Properties, Inc. v. Faisal Rammouni, individually and d/b/a/ Vision Commc'ns, LLC, Hennepin County Court File NO. 27-CV-17-16290 (Apr. 3, 2019).
Professional Associations & Memberships
Minnesota Defense Lawyer's Association – Co-chair of the New Lawyer's Committee
Defense Research Institute
Published Works / Presentations